VIP Structures Honored With Three Prestigious AIA Central New York Design Awards
SYRACUSE, N.Y. — VIP Architectural Associates is pleased to announce it has been honored with three 2023 AIA Central New York Design Awards. The American Institute of Architects Central New York (AIA CNY) hosts its annual awards to recognize the substantial achievements of architects contributing to the enhancement of the built environment in the Central New York region.
"It's an honor to receive such esteemed recognition from AIA CNY for our architectural contributions to these impactful projects," said Meg Tidd, CEO, VIP Structures. "Our designs showcase how adaptive reuse and contemporary architecture can revitalize communities. We thank our clients and collaborators for the opportunity to bring these innovative visions to life."
"Our designs showcase how adaptive reuse and contemporary architecture can revitalize communities." 
Meg Tidd, President and CEO of VIP Structures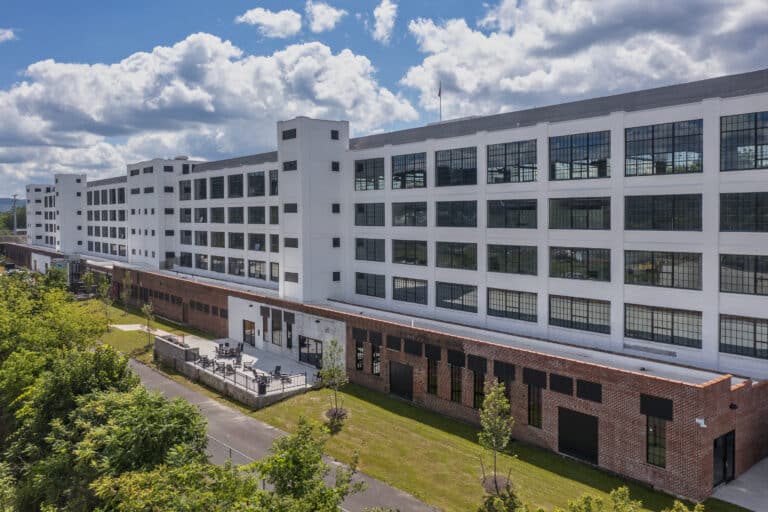 The firm won a citation for design award for Victory Lofts, the adaptive re-use of the historic 275,000-square-foot Endicott-Johnson Shoe Company's factory into 150 contemporary apartments. The balance of restored original details and modern amenities stands as a beacon of sustainable development while giving a nod to the region's industrial past.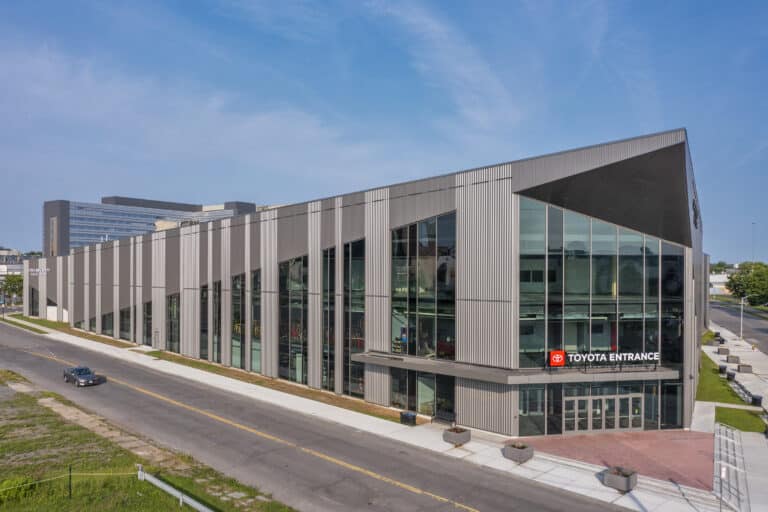 VIP Architectural Associates was also recognized with an award of merit for the architectural design of the Nexus Center, a contemporary 170,000-square-foot multipurpose sports and recreation complex in downtown Utica. The state-of-the-art facility provides ice rinks, turf fields, and spectator seating to host youth and professional athletic events. Endorsed by Governor Kathy Hochul, the center is pivotal for community engagement and sports tourism in the Mohawk Valley.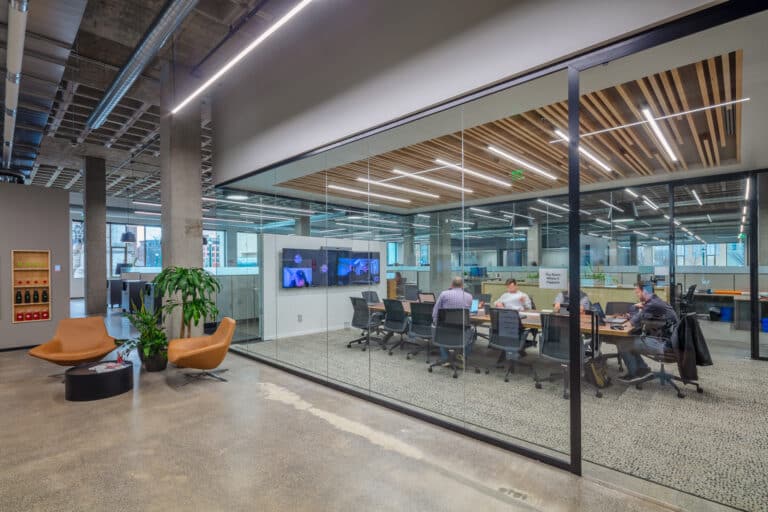 VIP Architectural Associates won a third award for their new office and design studio – an adaptive re-use project within the former Post Standard building. The thoughtful layout promotes employee wellness and collaboration and highlights the firm's dedication to diversity, equity, and environmental sustainability in architectural practice.
The AIA awards validate VIP Architectural Associates' commitment to elevating lives through inspired design. The firm looks forward to continuing to enhance Central New York with its architecture and strategic vision.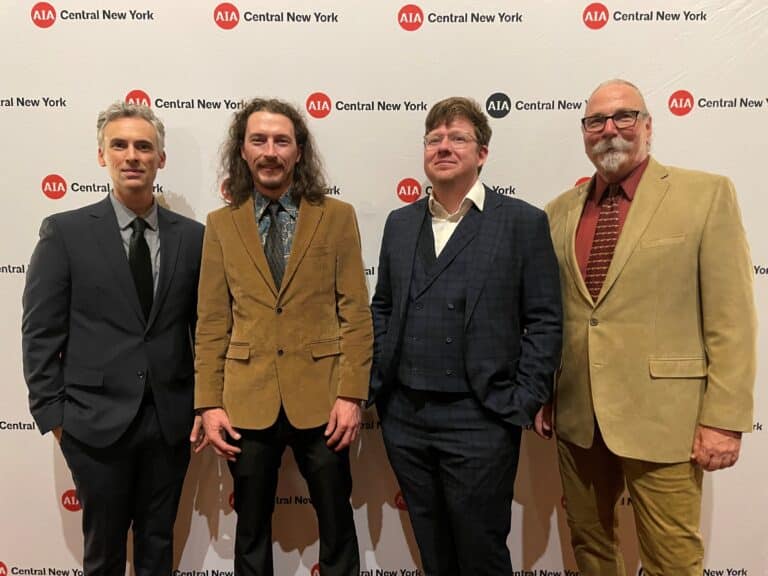 Left to Right: Kevin Lepak, Steve Bart, Kyle Santilli-Carro, and Bob Garner at the CNY AIA Awards.
About VIP Architectural Associates
VIP Architectural Associates, PLLC is affiliated with VIP Structures, a national Design-Build firm headquartered in Syracuse, NY. VIP Structures, headquartered in Syracuse, NY, has 49 years of professional experience in architecture, construction and development, as well as in-house engineering and property management expertise for commercial, industrial and institutional clients. For more information, visit www.vipstructures.com.
Designing and building from an owners perspective since 1975.
As a fully-integrated firm, our team of architects, engineers, and builders have been working together, perfecting our design-build craft, to deliver exceptional quality and craftsmanship to our clients.
Our designers, masons, carpenters, welders, and field crews take pride in their work and the legacy they leave behind.