SOUTHERN WINE & SPIRITS OF AMERICA
Warehouse and Distribution Facility | Syracuse, NY
PROJECT INFORMATION
Design-Build 
272,000 SF
TEAM
VIP Structures
VIP Development Associates
VIP Architectural Associates
Southern Wine & Spirits of America, Inc. (SW) is the nation's leading wine and spirits distributor, with operations in 35 states. In 2006, SW retained VIP to work with its national real estate consultant to find and verify a suitable distribution site in Onondaga County. Upon execution of this task, VIP's design-build team went to work to complete SW's first warehouse and distribution facility in Upstate New York.
Designed and constructed with future expansion, the 272,000 SF distribution facility was completed on time (47 weeks) and was substantially under budget due to creative value engineering on the part of our architects and construction staff. The savings amounted to more than $700,000.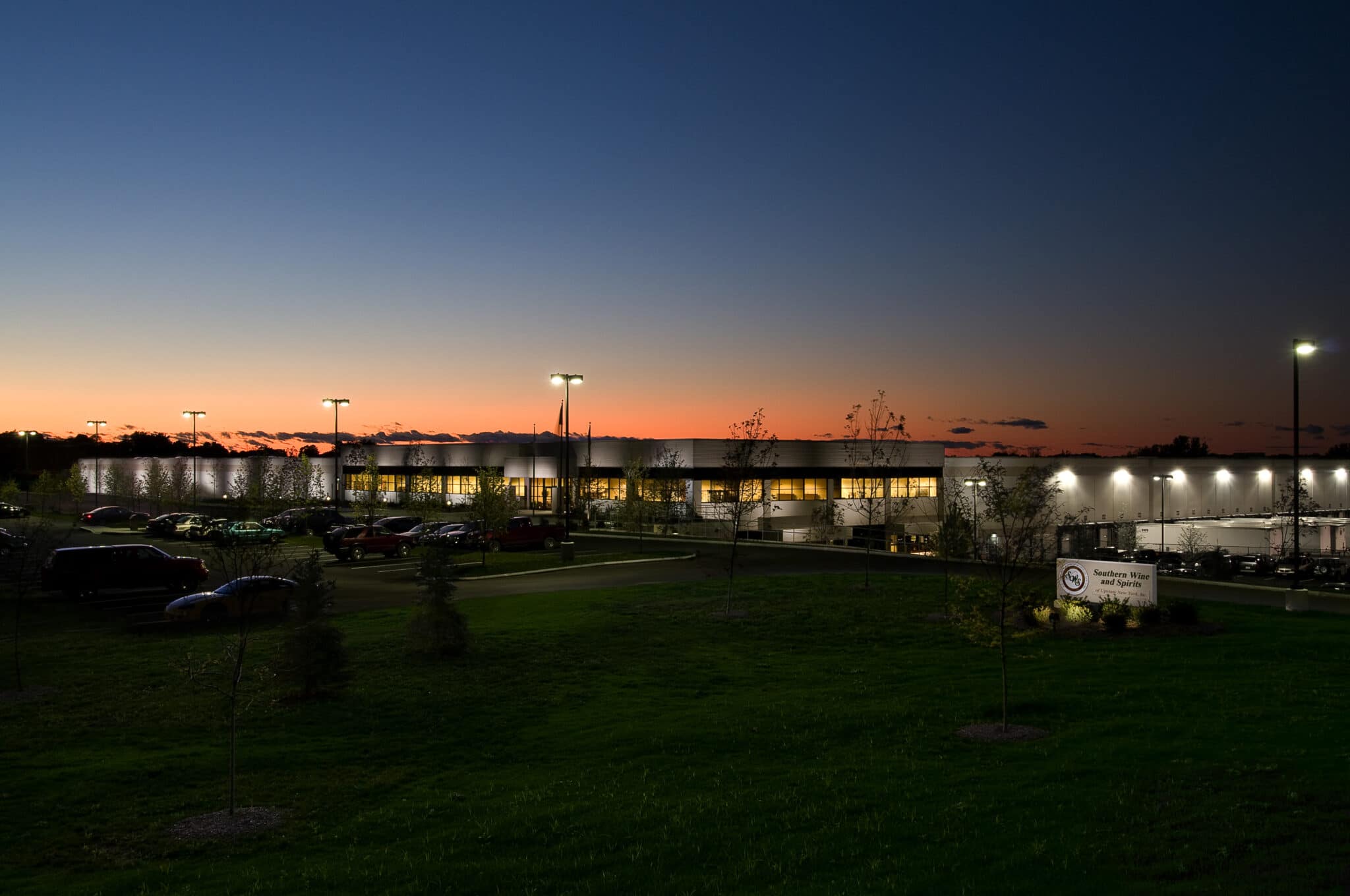 Looking to start a new project?
Get in touch with the experts at VIP to help execute your vision and guide you through successful completion.