Bus Assembly Plant | Plattsburgh, NY
PROJECT INFORMATION
Design-Build-Develop
140,000 SF
TEAM
VIP Structures
VIP Architectural Associates, PLLC
VIP Development Associates
Nova Bus, a public transit vehicle manufacturer, headquartered in St-Eustache, Quebec, Canada (a division of Volvo Group), was looking to expand operations in the US. Acting as the owner/developer, through our design-build-develop process, we eliminated the construction risk to Nova Bus and shortened the overall project schedule.  
The 140,000 SF assembly plant located at the Banker Road Industrial Park in Plattsburgh, New York includes: 20-station bus assembly area with associated overhead cranes, bus wash bay, compressed air system and fluid delivery system as well as administrative offices, training room, and an employee break room with locker facilities. Significant site improvements were made to incorporate a bus test track, fueling station, and parking for 280 cars. The project was designed to allow for future building expansion and the construction of an additional 500 parking spaces.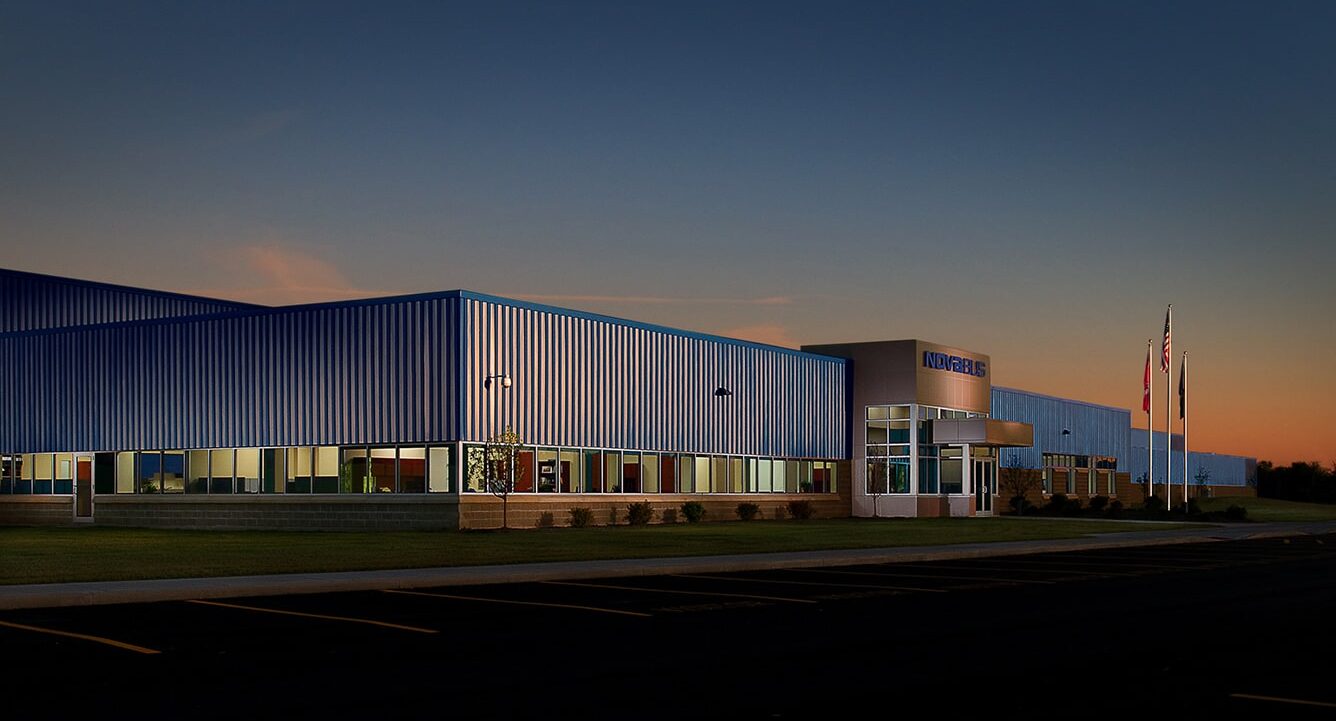 Looking to start a new project?
Get in touch with the experts at VIP to help execute your vision and guide you through successful completion.