Warehouse/Distribution Facility Renovation | Syracuse, NY
PROJECT INFORMATION
Design-CM
74,000 SF
TEAM
VIP Structures
IPD Engineering
VIP Architectural Associates
The Food Bank of CNY, which was experiencing substantial growth as the needs of the community increased, turned to VIP's team of architects and construction professionals to complete a feasibility study to understand their options. The study evaluated the cost of remaining in their existing space, as well as the cost of building and/or purchasing and renovating an existing vacant warehouse distribution center. Understanding the pros and cons of these options allowed the Food Bank to purchase and renovate an existing 74,000 SF warehouse/distribution facility which would accommodate additional administrative space and warehouse and refrigeration storage needs, all while providing room for future growth.
With strong sustainable goals, many green aspects were incorporated into the project including geothermal HVAC systems, natural light and views, day-lighting strategies, recycled materials, low VOC finishes and more.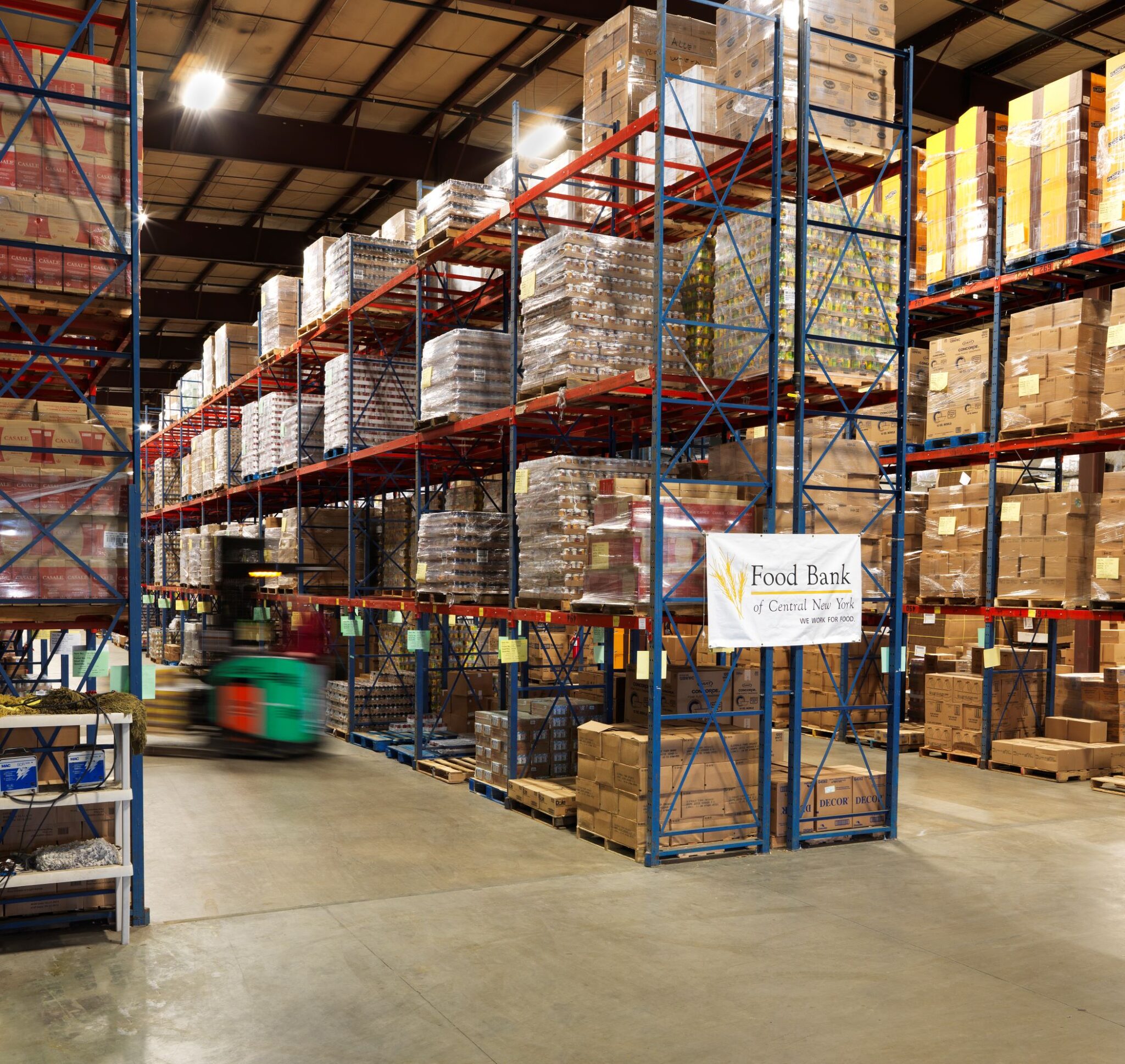 Looking to start a new project?
Get in touch with the experts at VIP to help execute your vision and guide you through successful completion.