New Office Headquarters | Syracuse, NY
PROJECT INFORMATION
Design-Build-Develop
29,000 SF
TEAM
VIP Structures
IPD Engineering
VIP Architectural Associates
VIP Development Associates
ChaseDesign is a design firm founded in 1958 that wanted to expand its office space and move from its Skaneateles locale to downtown Syracuse. Following a broad search led by a national brokerage firm, Chase selected VIP's "The Post" building as its new home, continuing the VIP-Chase / landlord-tenant relationship from Skaneateles.
VIP's integrated team transformed the second floor of The Post to accomplish ChaseDesign's physical and aesthetic goals and create their new "LAB." The LAB is full of natural light and energized by bright colors, communal areas, and architectural features that add interest and support impromptu collaborations. ChaseDesign, VIP, and other specialty designers, worked together to design and build the new space and set the right leasing terms. Over 80 talented designers and ChaseDesign team members call The Post their new home.
"VIP has made our project simpler and more streamlined because all consultants are under one roof, everyone is on the same page, and everyone is on the same team." Melissa Chapman, Managing Partner, ChaseDesign.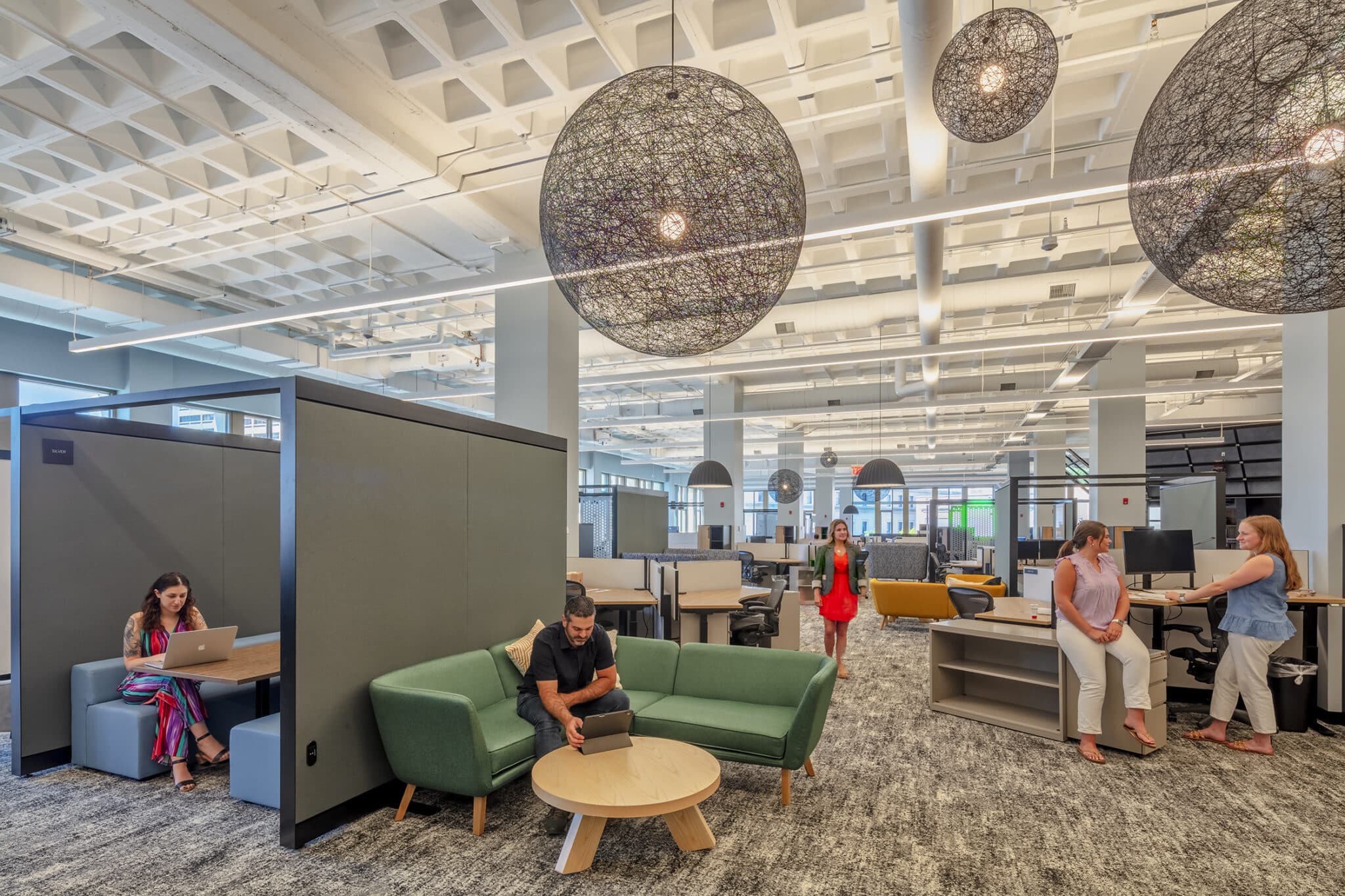 Looking to start a new project?
Get in touch with the experts at VIP to help execute your vision and guide you through successful completion.