Congratulations Kyle Santilli, VIP's Newest Registered Architect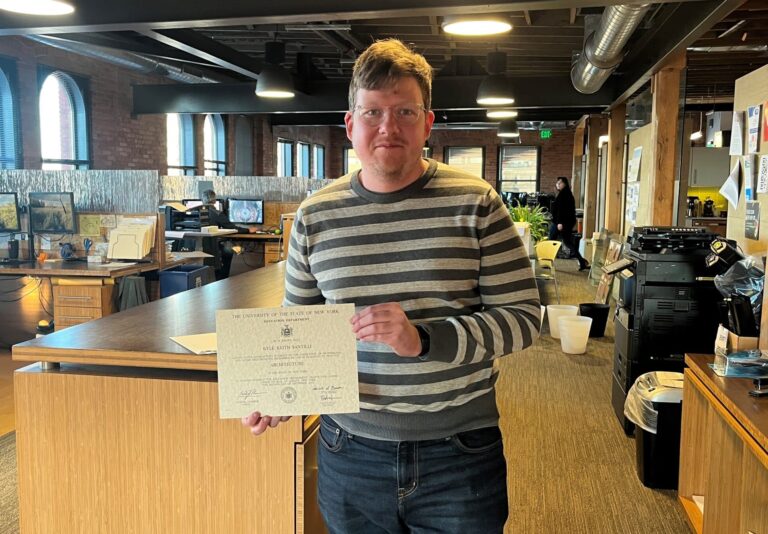 We are proud to announce that Kyle Santilli recently earned his architectural license! Kyle has been an essential member of the VIP team for two years. Kyle takes the lead on many of the studio's 3-D renderings and plays an important role in VIP's design-build projects. Most notably, Kyle has been a part of the Post building redevelopment, manufacturing facility expansions at OATKA, and the adaptive reuse of One Webster's Landing from commercial office space into apartments. 
To obtain his architectural license, Kyle passed six exams and had to gain experience in several different aspects of the field, varying from programming and creating construction documents to managing projects and performing construction administration. Kyle has four years of experience and a master's degree in Architecture from the University of South Florida. 
Congratulations Kyle!
Designing and building from an owners perspective since 1975.
As a fully-integrated firm, our team of architects, engineers, and builders have been working together, perfecting our design-build craft, to deliver exceptional quality and craftsmanship to our clients.
Our designers, masons, carpenters, welders, and field crews take pride in their work and the legacy they leave behind.