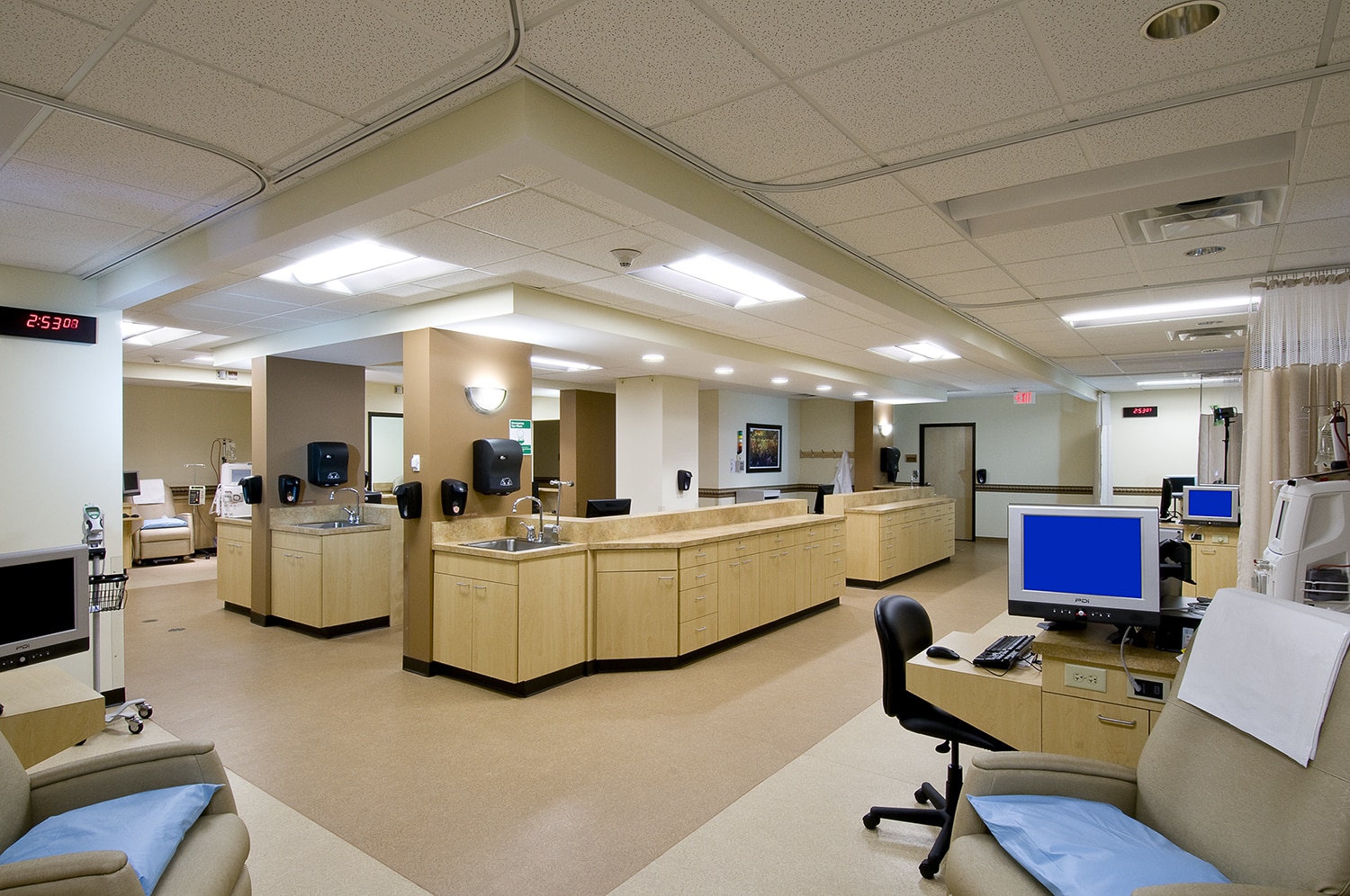 PROJECT INFORMATION
Design-CM-Develop
12,000 SF
TEAM
VIP Structures
IPD Engineering
Liverpool Dialysis, located within 1304 Buckley Road (a VIP Development owned property) hired VIP's integrated team of construction professionals to renovate the existing 12,000 SF interior lab and parking garage into a 24-station dialysis treatment center.  To ensure space did not feel cavernous, natural daylight was added to the space by installing eight punched window openings along the south wall and approximately fifty feet of strip windows along the east wall.
Due to the high volume of hot water required for the operation of this type of treatment facility, a dedicated natural gas-fired "cyclone" hot water heater was installed on dedicated gas service. The interior finishes of the space included thermally welded, medical-grade sheet flooring, plastic laminate millwork, painted gypsum partitions, prefinished wood doors, vinyl wall covering, and carpeting at the offices, an employee break room and men's and women's locker rooms.  The duration of construction was approximately 5 months.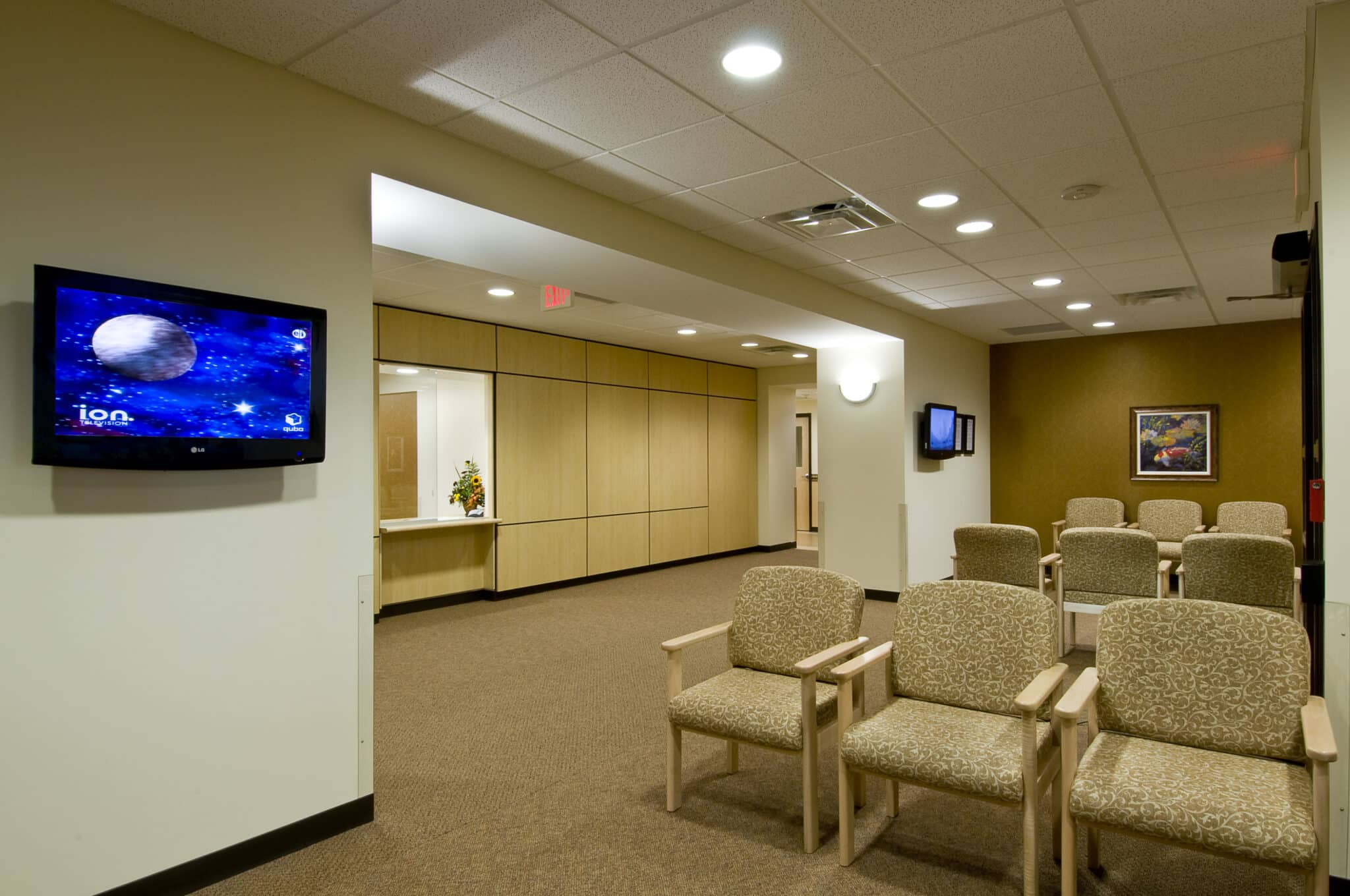 Looking to start a new project?
Get in touch with the experts at VIP to help execute your vision and guide you through successful completion.