VIP Structures Celebrates National Historic Preservation Month with Award-Winning Projects
"We are so glad to celebrate National Historic Preservation Month with the recognition of both the Pathfinder Bank and The Smith Supply Warehouse projects for our adaptive reuse of these historical structures. An essential component to both of these projects was preserving as much of the original historic fabric of the buildings while integrating today's modern amenities and technologies."
– Meg Tidd, VIP Structures CEO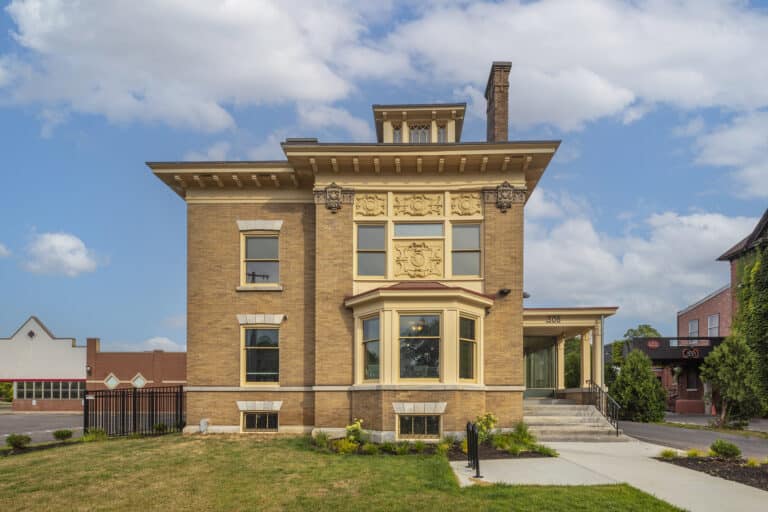 "We take great pride in the work VIP did to help us preserve the mansion turned bank, as it not only breathes new life into the neighborhood but also honors it's rich history that has been instrumental in shaping our present."
– Jim Dowd, President & CEO of Pathfinder Bank
PACNY's 2022 Paul Malo Award was presented to Pathfinder Bank for the renovation of a 100-year-old mansion, located on West Onondaga Street. VIP Structure's architects, engineers, and construction teams breathed new life into the former residence of pharmaceutical mogul, George C. Hanford, which was designed by famed Syracuse Architects, Archimedes Russell and Melvin King. The $2.2 million transformation exceptionally restored and well-preserved this 1910 Italian Renaissance Revival house and its many historic features, including extensive woodwork, stained glass windows, stretched fabric wall coverings, fireplaces and exterior corbels and masonry.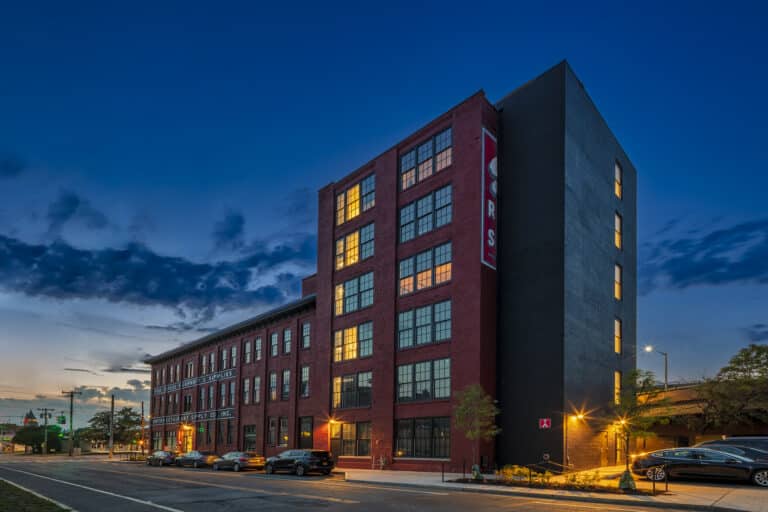 AIA's CNY Award of Merit was presented to Smith Supply Warehouse and VIP for its adaptive reuse of two historic structures into a mixed-use residential apartment building, located on Erie Blvd. VIP's design team created a concept to transform a three-story warehouse built in the 1800s and a six-story warehouse built in the early 1900s into 38 modern luxury apartments and about 2,500 square feet of ground floor commercial space. The restoration of the façade included a total window replacement that replicates the initial window configuration, preservation of the original signage, and repainting. The building now has an opportunity to bring new life into the vacant neighborhood, catalyze future developments, and attract even more people together in this historic locale. 
"All of us at VIP are eager to continue working with the local Syracuse community to preserve historic landmarks and promote cultural heritage."
– Meg Tidd, VIP Structures CEO
Another award winning preservation project VIP has done is the Pike Block, check it out!
VIP Structures encourages everyone to get involved in Historic Preservation Month and help to protect our cultural heritage. Whether it's volunteering at a local preservation organization, donating to a preservation fund, or simply visiting a historic site, there are many ways to make a difference. Together, we can ensure that our cultural heritage is preserved for generations to come.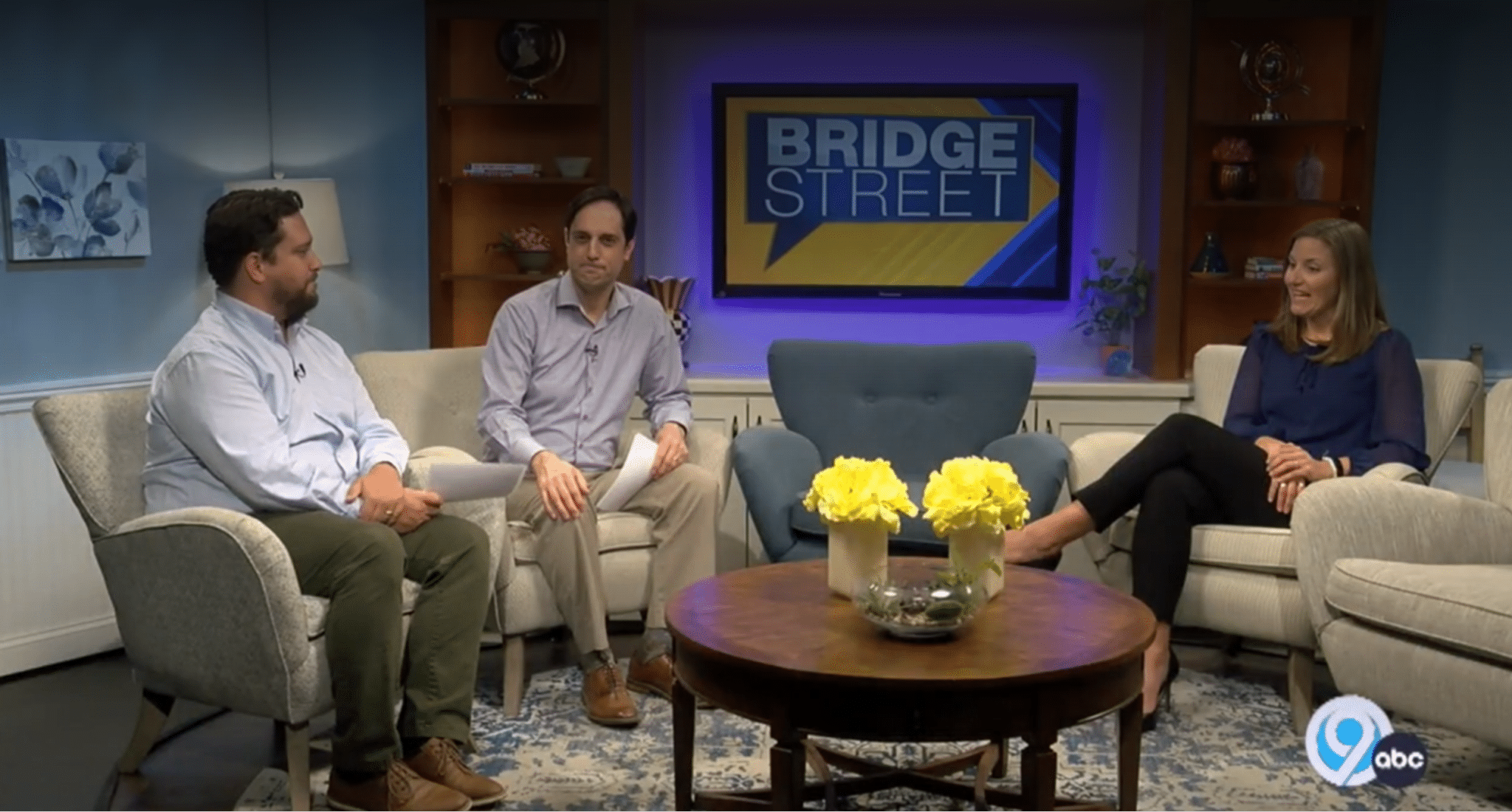 About VIP Structures
VIP Structures is a national design-build firm headquartered in Syracuse, NY. VIP has over 45 years of professional experience in architecture, construction, and development, as well as in-house engineering and property management expertise for commercial, industrial, and institutional clients. For more information, visit www.vipstructures.com.
Designing and building from an owners perspective since 1975.
As a fully-integrated firm, our team of architects, engineers, and builders have been working together, perfecting our design-build craft, to deliver exceptional quality and craftsmanship to our clients.
Our designers, masons, carpenters, welders, and field crews take pride in their work and the legacy they leave behind.