Hotel and Casino Renovations | Vernon, NY
PROJECT INFORMATION
Design-Build 
30,000 SF
TEAM
VIP Structures
IPD Engineering
VIP Architectural Associates
Vernon Downs is a casino, hotel, horseracing, and entertainment facility located in Vernon, NY. VIP's integrated team of architects and engineers were engaged to make improvements to the existing casino hotel. The project, which had a very aggressive completion date, included a renovation of 17,000 SF of existing space and a 16,000 SF expansion to house multiple conference center banquet rooms that open into a single 400-seat facility for large banquets or use as a concert venue. The addition of movable dividing walls between the spaces made the facility further adaptable.
Other improvements included a 75-seat, state-of-the-art simulcast gaming room with a 38-foot-long projection wall and betting stations; a restaurant, lounge and bar; private function rooms; additional office space; a 7,000 SF rooftop terrace that overlooks the racetrack with a ground-level patio with a bar area to allow patrons to dine outside; and complete renovation of a commercial kitchen. VIP's team also completed a new parking garage with a glass-covered walkway to the hotel entrance.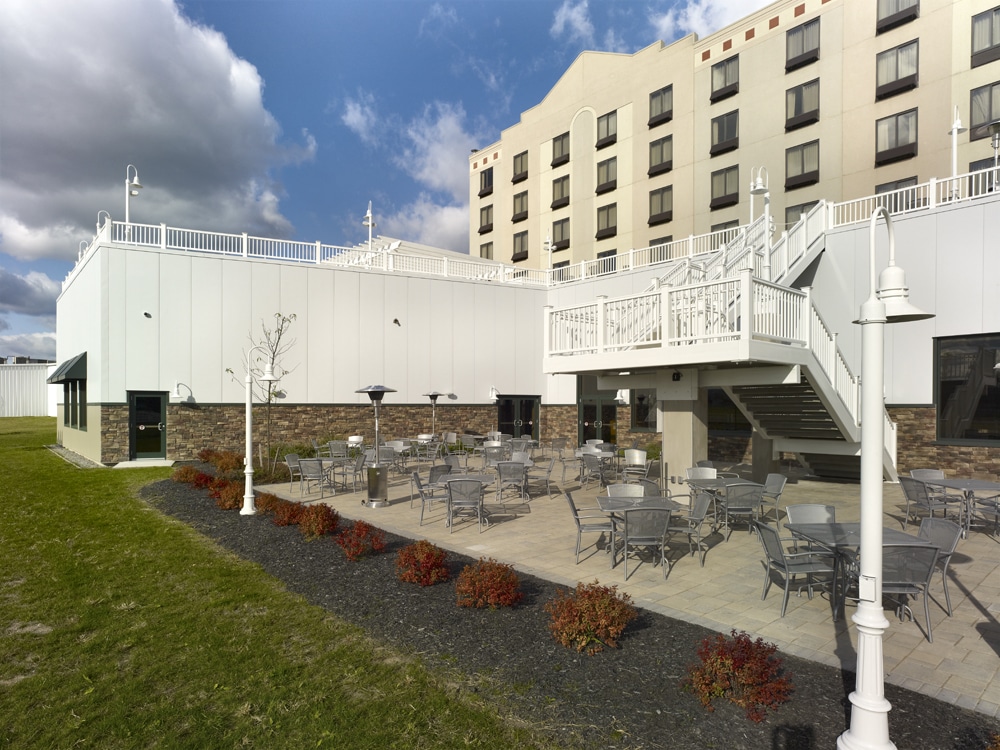 Looking to start a new project?
Get in touch with the experts at VIP to help execute your vision and guide you through successful completion.