Training and Development Center | Skaneateles, NY
PROJECT INFORMATION
Design-Build 
25,000 SF
TEAM
VIP Structures
VIP Architectural Associates
Welch Allyn (Hill-ROM), located in Skaneateles, N.Y., is a leading global manufacturer of medical diagnostic equipment with a wide range of connected solutions. Welch Allyn commissioned VIP's team to design and build the William Noah Allyn International Center for Training and Development, known simply as The Lodge.
The 25,000 SF state-of-the-art center can accommodate gatherings from 15 to 350. With its timber framing, expansive outdoor areas, soaring windows, and intricate stone masonry work, the award-winning design is reminiscent of an Adirondack lodge.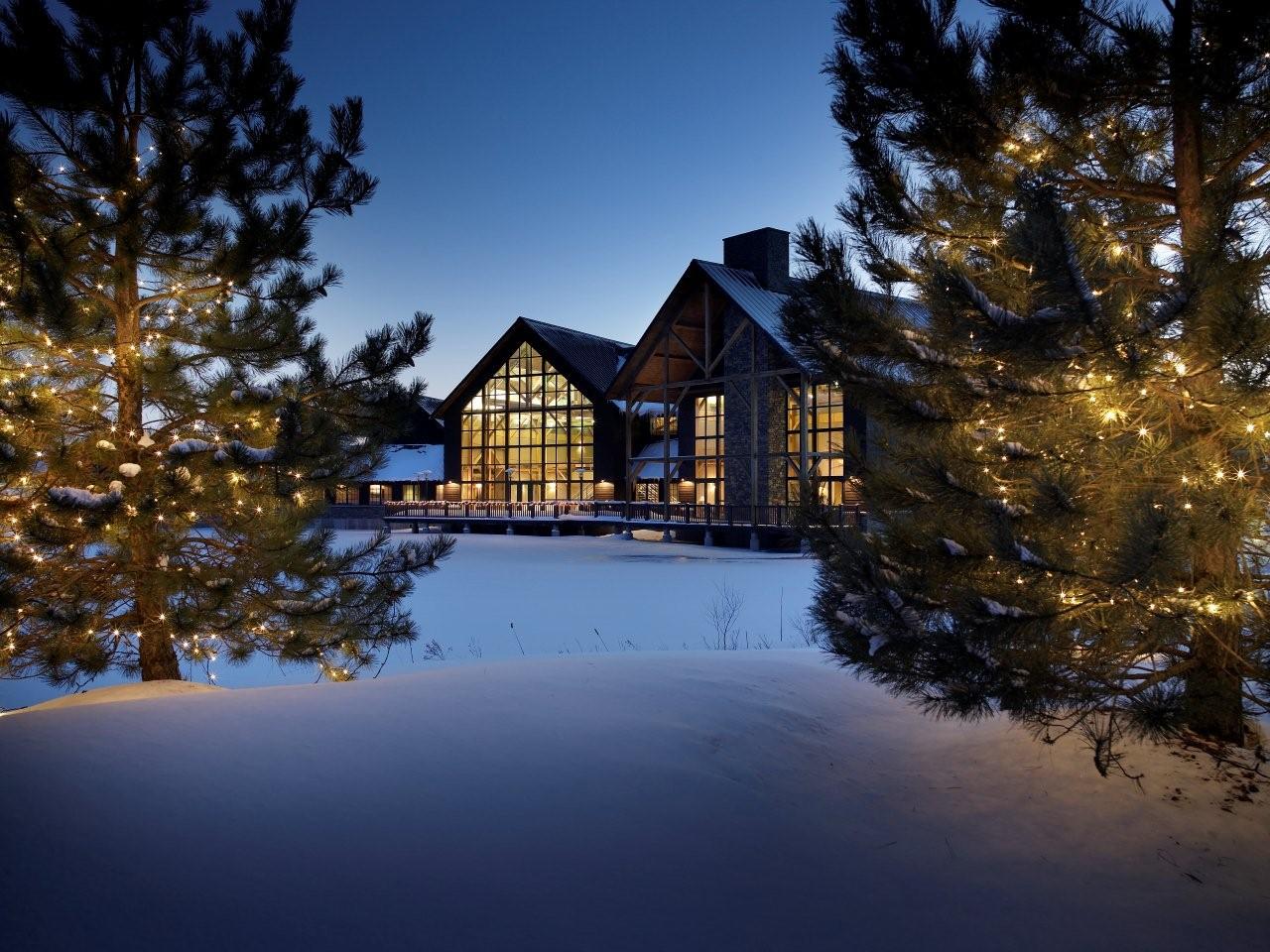 Looking to start a new project?
Get in touch with the experts at VIP to help execute your vision and guide you through successful completion.