Project Details
---
Delivery Method: General Contractor
Owner: Norampac
Size: 435,000 SF
Norampac, a Division of Cascades Canada ULC, hired VIP Structures as General Contractor to construct Greenpac Mill, LLC (Greenpac), a state-of-the-art containerboard mill located in Niagara Falls, New York.
Greenpac was constructed at a cost of $460 million on property located adjacent to an existing Norampac facility. The new mill has a total floor area of 435,000 SF. It manufactures lightweight linerboard made with 100% recycled fibers on a single machine having a width of 328 inches and an annual production capacity of 540,000 short tons. The machine is one of the largest and most efficient of its kind in North America.
We performed concrete foundations for buildings and machinery which included 35,000 cubic yards of concrete (3,000 truckloads) and 5 million pounds of rebar. We also supplied and installed all structural steel (5,000 tons), metal roofing and siding, and constructed all office areas.
Gallery
---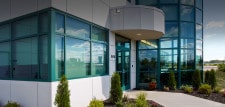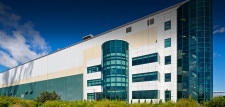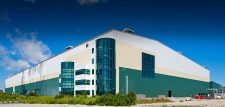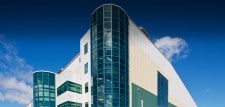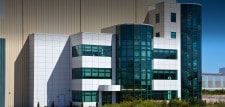 Project Recognition
---
Engineering News-Record New York
VIP Structures' building team was the recipient of a regional 2014 Engineering News-Record Best Projects award, in the Manufacturing category, for their work on the Greenpac project. The award honors the best construction projects in New York judged on five criteria: teamwork, safety, innovation, construction quality and design.
American Concrete Institute
The American Concrete Institute awarded VIP Structures an Excellence in Concrete Construction Award in 2013 for their work on the Greenpac project, which recognizes projects "at the forefront of innovation and technology."