THE CATSKILL RECREATION CENTER
Aquatic and Fitness Center | Arkville, NY
PROJECT INFORMATION
Design-Build 
20,000 SF
TEAM
VIP Structures
IPD Engineering
VIP Architectural Associates
The Catskill Recreation Center was the Gould family's vision as a way for them to give back to the community where they have lived for seven generations. Our team was hired to deliver the project using our integrated design-build approach to complete the 20,000 SF non-profit aquatic/fitness facility.
This high-efficiency center incorporates geothermal HVAC and pool heating systems, solar domestic water heating, photovoltaic (P.V.) electric generation, energy recovery ventilation and LED lighting. The community center has two swimming pools, offices, locker rooms, a class/playroom and a 3,000 SF fitness area.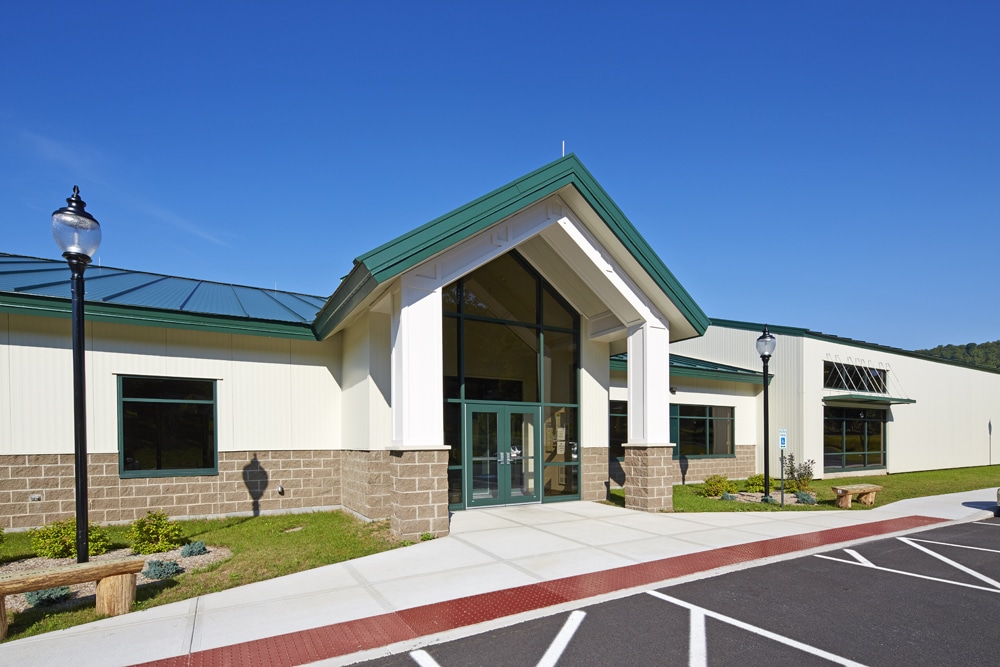 Looking to start a new project?
Get in touch with the experts at VIP to help execute your vision and guide you through successful completion.