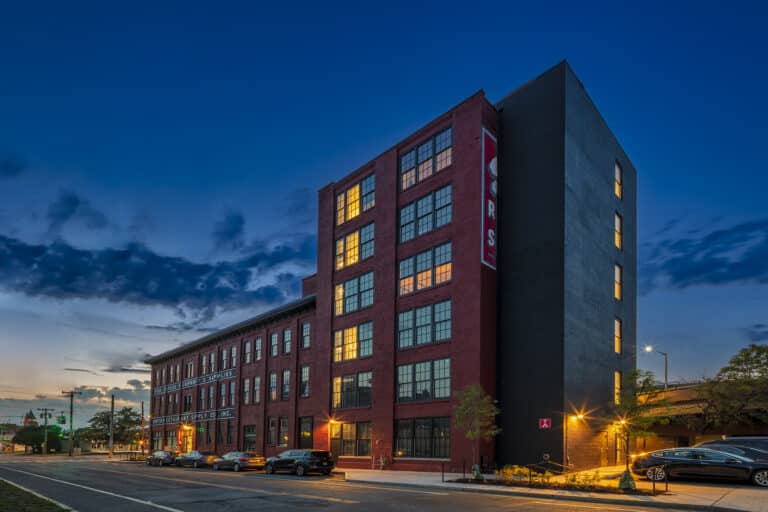 The Smith Supply Warehouse project is an adaptive reuse of two historic structures into a mixed-use residential apartment building. 
An essential component of this project was preserving as much of the original historic fabric of the two buildings while integrating today's modern amenities and technologies. 
The restoration of the façade includes a total window replacement that replicates the initial window configuration, preservation of the original signage, and repainting. By revitalizing 500 and 506 Erie Boulevard East into a mixed-use facility, the building has the opportunity to bring new life into the vacant neighborhood, catalyze future developments, and attract even more people together in this historic locale.  
Congratulations to the Smith Supply Warehouse project team on an amazing project!
Design Firm: VIP Architectural Associates, PLLC Bob Garner, Kevin Lepak
Contractor/Construction Manager: Rich & Gardner Construction Company
MEP Engineering / Structural Engineering consultant: Stopen Engineering
Site/Civil Engineering and Landscape Architect: Keplinger Freeman Associates