Request for Proposals- Murals in New Downtown Office Space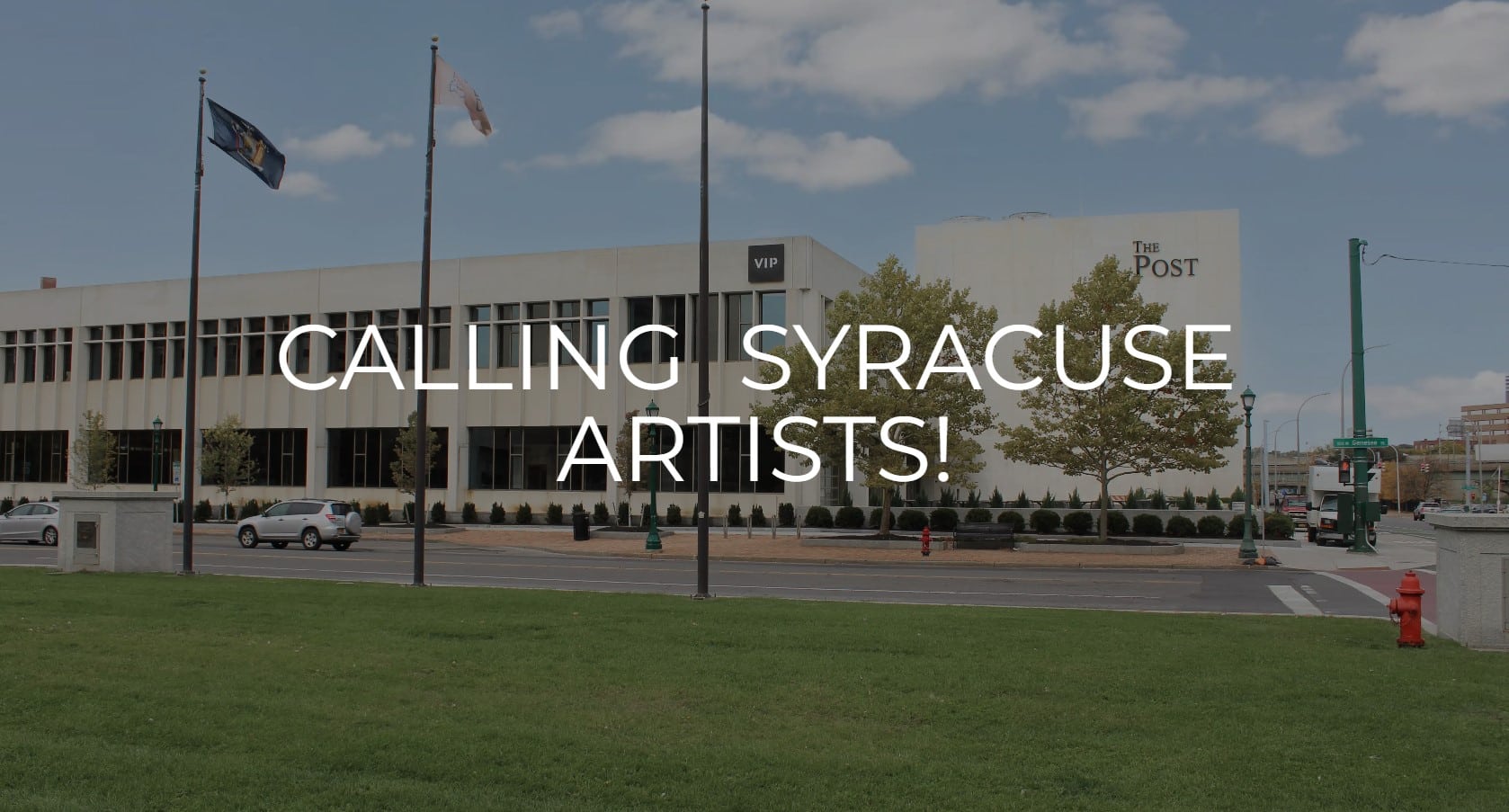 VIP Structures, a Downtown Syracuse architecture, engineering, construction, and development firm, is seeking proposals for two murals to be created on two interior walls in their new office space. VIP will be moving to The Post (former Post Standard Building) located at 101 N. Salina Street in Downtown Syracuse, in February of 2023.
VIP purchased and began redeveloping the building in 2017 – they will occupy a portion of the first floor of the building and have direct views to and from the sidewalks adjacent to Clinton Square. To learn more about the development of the Post building and its history visit thepostdevelopment.com.
 The murals should embody VIP's values and vision of "finding a better way for our people, our planet, and our community" and/or pay homage to the history of their downtown location. Learn more about VIP structures: www.vipstructures.com.
Artists can submit proposals for one or both murals.  For submission instructions and to learn more about the opportunity visit: https://www.vipstructures.com/mural-rfp/.
Proposals should be received by December 9th at 5pm.
Designing and building from an owners perspective since 1975.
As a fully-integrated firm, our team of architects, engineers, and builders have been working together, perfecting our design-build craft, to deliver exceptional quality and craftsmanship to our clients.
Our designers, masons, carpenters, welders, and field crews take pride in their work and the legacy they leave behind.