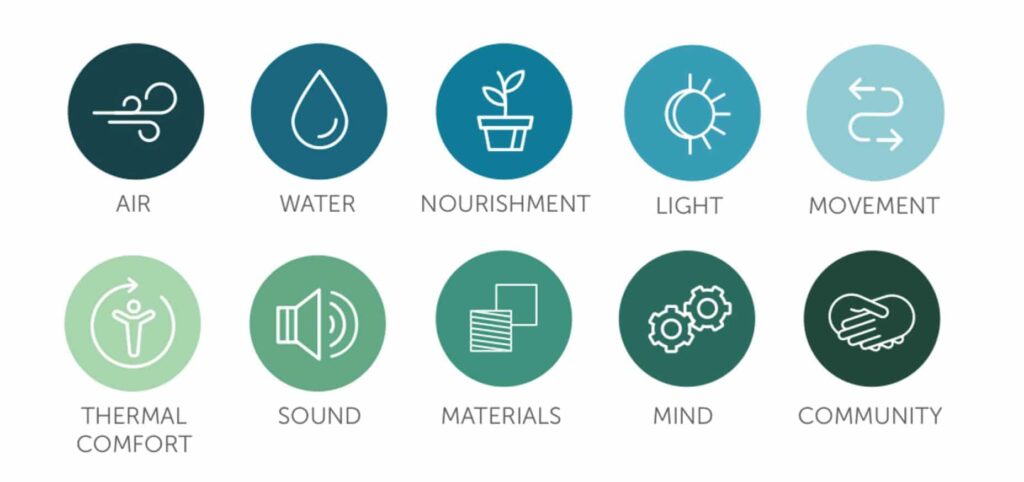 We were all on the LEED® bandwagon when it was introduced in 1993 by USGBC® (United States Green Building Council), and it got us all thinking differently. Owners, architects, engineers and construction professionals were looking at ways to incorporate green technologies into their projects.
The concept LEED (Leadership in Energy and Environmental Design) was developed by USGBC and its co-founder, a Syracuse native, Rick Fedrizzi, focused on the idea that the built environment would lesson its impact on the natural environment by promoting sustainability in design, construction, operations and maintenance. To date, over 100,000 projects have been designed, built and certified utilizing the LEED green building rating system.
THE WELL BUILDING STANDARD
Now there is a new thought process emerging, and once again is getting us all to think differently about the built environment and how they truly affect our WELL-being. Although WELL began in 2014, it is just now gaining traction. The concept behind the WELL Building Standard is to deliver more thoughtful and intentional spaces that enhance human health and well-being.
In 2018, IWBI (International WELL Building Institute) took on a vigorous two-year research process to ensure the standards were scalable and globally applicable as well as inclusive and adaptable to fit any environment or organization seeking to elevate human health and promote wellness for all.
THE TEN CONCEPTS OF THE WELL BUILDING STANDARD
There are ten concepts in WELL and each concept consists of features with distinct health intents that include air, water, nourishment, light, movement, thermal comfort, sound, materials, mind and community.
WELL is not taking the place of LEED, but when utilized in conjunction, dynamic environments can be created that focus both on protecting and improving our natural environment and our physical WELL-being.
ABOUT VIP STRUCTURES
As a fully integrated design-build firm, we specialize in architecture, engineering, construction, and development to help organizations with building needs all across Upstate New York. Visit us on the web at www.vipstructures.com or contact us on the sidebar by filling out our short form fill. Subscribe to our blog to get the latest news about what is happening in the A/E/C/D world.