Ask The Expert: Developing a Syracuse Landmark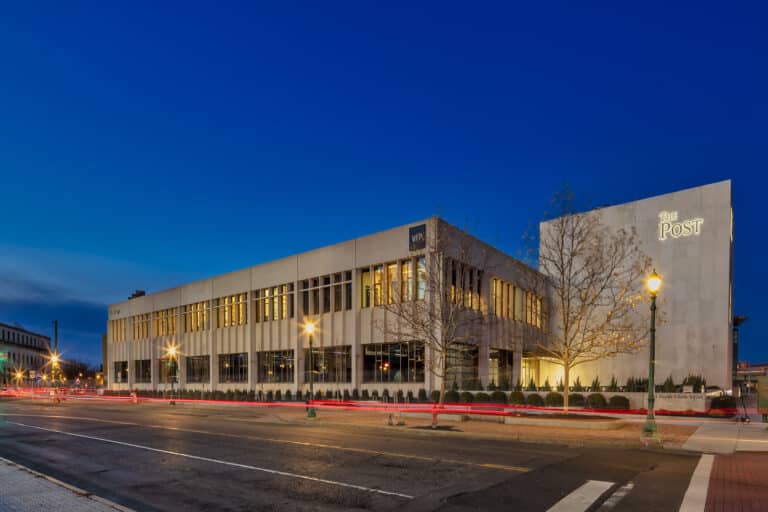 Many know the Post Standard building as the place where thousands of stories rolled off the press over the last 50 years. I've been told about a buzzing newsroom, wearing slippers and robes while checking edits at four in the morning, and gatherings to watch the tree lighting—surrounded by colleagues, family, and friends. There has been so much success, excitement, joy, and laughter in the Post Standard building, and when it was put on the market, we needed to be a part of its future.
Having undertaken downtown revitalization projects before, we knew our team could thoughtfully and successfully redevelop this massive landmark and help to bring energy to Clinton Square again. VIP submitted a proposal in January 2015 and publicly announced intentions to purchase and redevelop the building in November 2016. Over the past eight years, we have done our due diligence, developed four major design iterations, worked with 24 tenant prospects, fully built out one tenant space, broken ground on our future office, and invested significant resources and capital.
We have learned so much through this process – most importantly, that it takes incredible imagination and fearlessness to spearhead a project like this. With that, I want to show gratitude to all the brave visionaries who have helped change our community, one project at a time, to make it the dynamic city it is today.
Learn more about the Post project here: https://thepostdevelopment.com/
As read in the CNY Business Journal.
Designing and building from an owners perspective since 1975.
As a fully-integrated firm, our team of architects, engineers, and builders have been working together, perfecting our design-build craft, to deliver exceptional quality and craftsmanship to our clients.
Our designers, masons, carpenters, welders, and field crews take pride in their work and the legacy they leave behind.