Kris-Tech Wire Breaks Ground!
Kris-Tech Wire broke ground on their latest project with VIP – a facility expansion in Rome, NY. The new expansion will allow the wire manufacturer to add jobs, expand product lines and consolidate a nearby production facility under the same roof. This is VIP's fourth project with Kris-Tech. Read more about Kris-Tech's expansion at the CNY Business Journal.
"Supporting manufacturing in Central New York is what we do, and working together with a local family company to achieve continued growth here in our community is the best part of what we do"
– Meg Tidd, VIP Structures CEO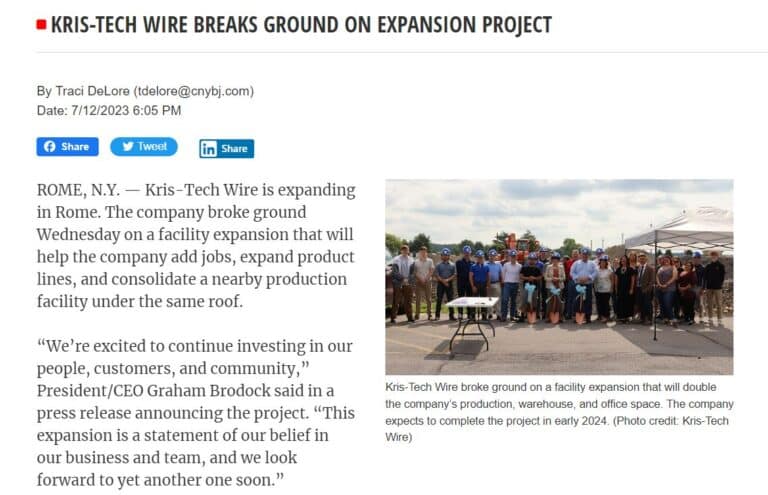 Designing and building from an owners perspective since 1975.
As a fully-integrated firm, our team of architects, engineers, and builders have been working together, perfecting our design-build craft, to deliver exceptional quality and craftsmanship to our clients.
Our designers, masons, carpenters, welders, and field crews take pride in their work and the legacy they leave behind.