Building Scale with Meg Tidd
Meg Tidd is Building Scale by Focusing on Community, Sustainability, and Investing in People at VIP Structures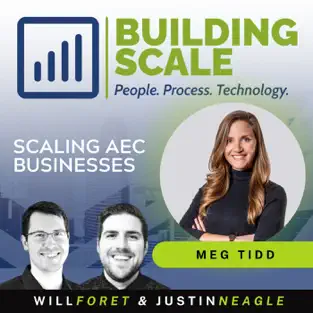 Our CEO, Meg Tidd, shares her valuable insights on bringing design and construction together under one roof with the Building Scale Podcast. With a focus on people, process and technology, Meg discussed with the Building Scale hosts, Justin and Will, all things from the importance of aligning with partners who share your beliefs to taking care of oneself first to creating long-term job opportunities for underserved individuals and communities. She also shared how at VIP we are taking an emphasis on implementing small intentional changes that can have a profound impact on the community and the environment.
"Impact for us is taking a hard look at how we can leave this community a better place than when we came to it."
At our new office headquarters in the old Post Standard building in Clinton Square, intentional design decisions were made all over the office to show cost-effective and efficient tweaks that can have significant impacts. Meg shared a few of those design decisions like motion censored lights, dual flush toilets, compostable products, no single use plastic, and operable windows.
Many of these intentional choices were made to better the everyday lives of VIP employees. Making sure people feel welcomed, included and that they are the best equipped to do their job as possible.
Creating job opportunities for companies and individuals is something VIP is striving to accomplish every day. Meg shared that VIP is focused on creating long-term job opportunities for minorities, women owned services, able veteran companies, startup companies, and other companies that VIP could potentially mentor.  Meg spoke of micro contracting, where a large project could be broken up and contracted out to multiple smaller businesses, as a way to get the smaller companies around the community more involved in the big community projects.
Meg also shared the technology obstacles that come with the integration of VIP. Being an integrated architecture, engineering, construction, and development firm there are extensive amounts of different technologies needed and used by each department. Trying to streamline them and find a single one that worked for all employees became unachievable. Meg praised the IT team at VIP because without them our everyday work, our office move, and the move to remote work due to COVID would have been impossible.
When asked what she would tell herself 20 years ago, Meg had one piece of advice and it was "Take the vacation!"