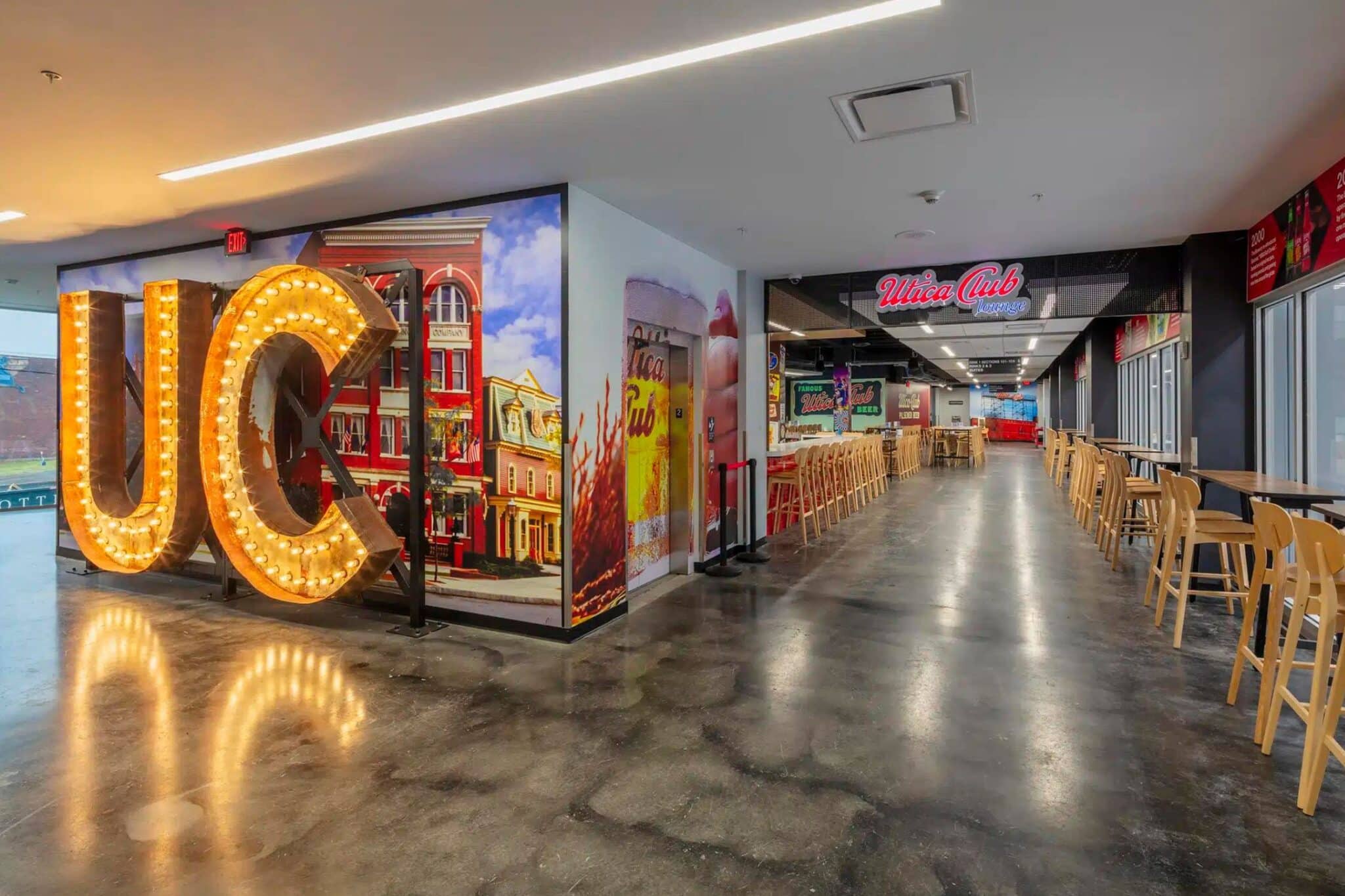 VIP Structures has been trusted in the industry to execute the vision for many different types of projects through its 45-year existence. We have a diverse portfolio, ranging from veterinary and medical facilities to event centers. Contact our team of experts and take a look at our other past projects after exploring this brief look into what our team has accomplished!
Animal Health Center at the Rosamond Gifford Zoo
VIP Structures and IPD Engineering was proud to partner with the Rosamond Gifford Zoo to design a state-of-the-art animal health clinic. The goal was to highlight their national leadership in animal care and conservation, while facilitating their research. VIP Structures worked hard to create new labs, exam rooms, operating spaces, and holding tanks; successfully meeting the Association of Zoos and Aquarium (AZA) accreditation requirements.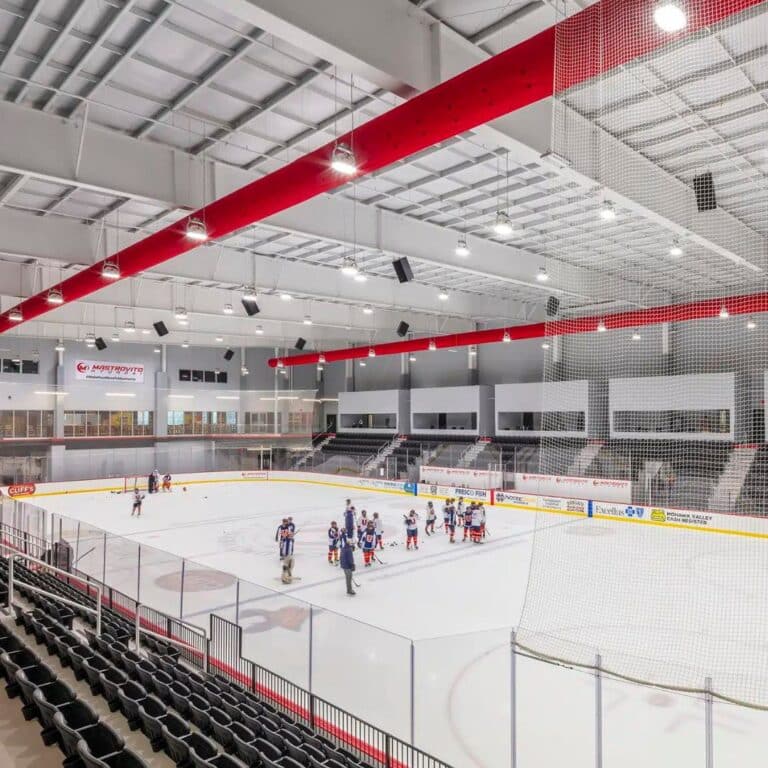 The Nexus Center
This innovative sports and recreation arena delivers every feature to support ice hockey, box lacrosse, soccer, and other field sports. The 170,000 SF facility is home to American Hockey League's Utica Comets, along with area college and youth hockey organizations. VIP is honored to be involved in the project through two of its best entities: VIP Architectural Associates and VIP Structures, INC. We collaborated with Perkins and Will design architects and IPD Engineering to bring this steel structure to life.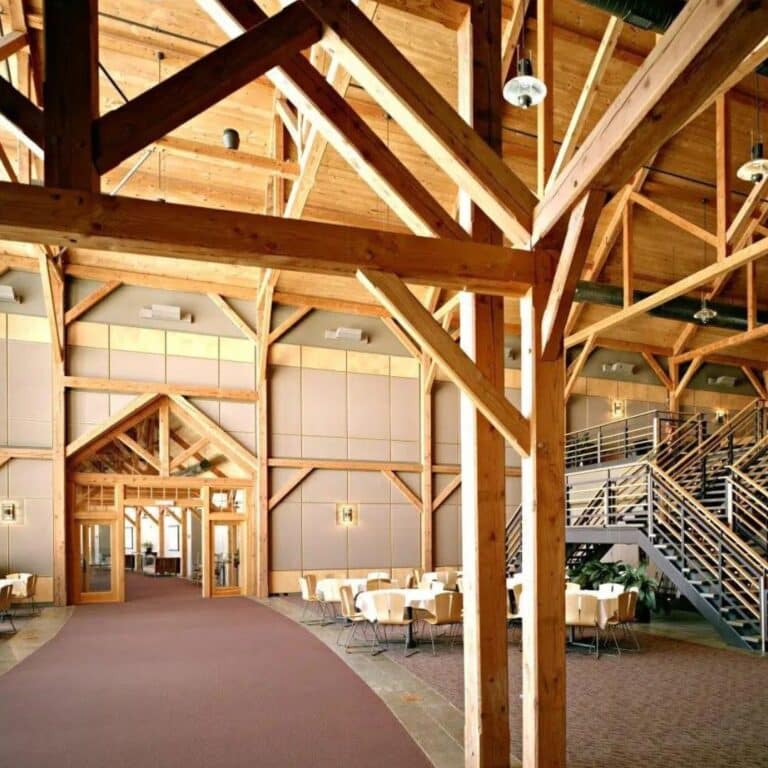 The Lodge at Welch Allyn
The construction and architecture of Welch Allyn's William Noah Allyn International Center for Training and Development, known simply as The Lodge, is truly inspiring. Placed in Skaneateles, NY, this 25,000 SF facility can accommodate gatherings of up to 350 people and features timber framing, gorgeous outdoor areas, panoramic windows, and detailed stone masonry work – a nod to the area's history and Adirondack lodges.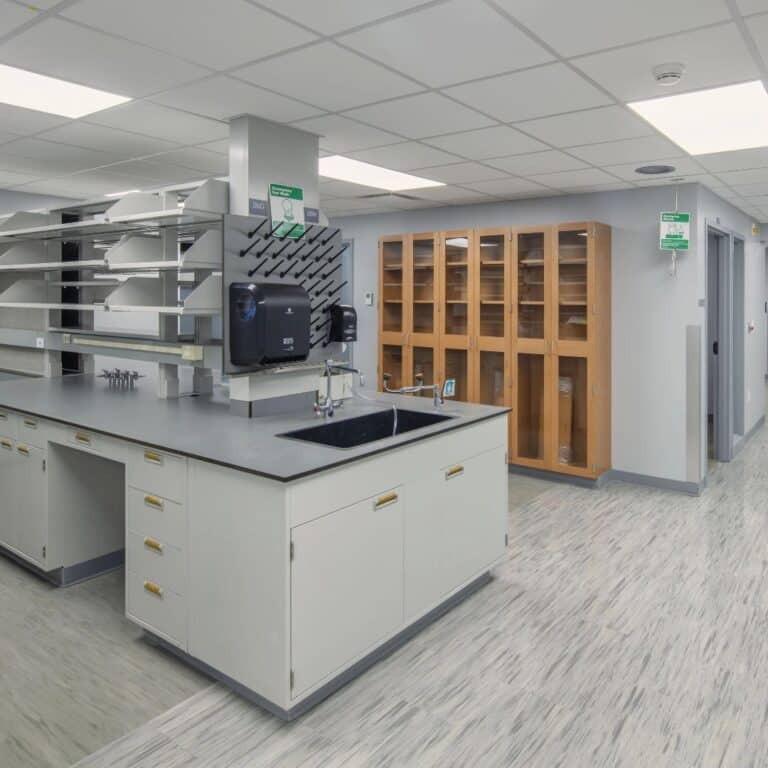 Masonic Medical Research Institute
As a facility that studies rare cardiovascular diseases, it was important for the Masonic Medical Research Institute to have a space that could support its goals and growth. The original 60-year-old building was renovated to house brand-new research equipment, a vivarium, advanced research laboratories, and a revamped genetics lab. ​​MMRI's modernization will aid in recruiting talented medical research scientists and bring innovation to the region.
These projects are just a few examples of the type of work VIP Structures is specialized in. If you would like to see more examples of our versatility, check out our Portfolio here or reach out to our team today.