Syracuse Landmark Near Downtown To Be Turned Into Apartments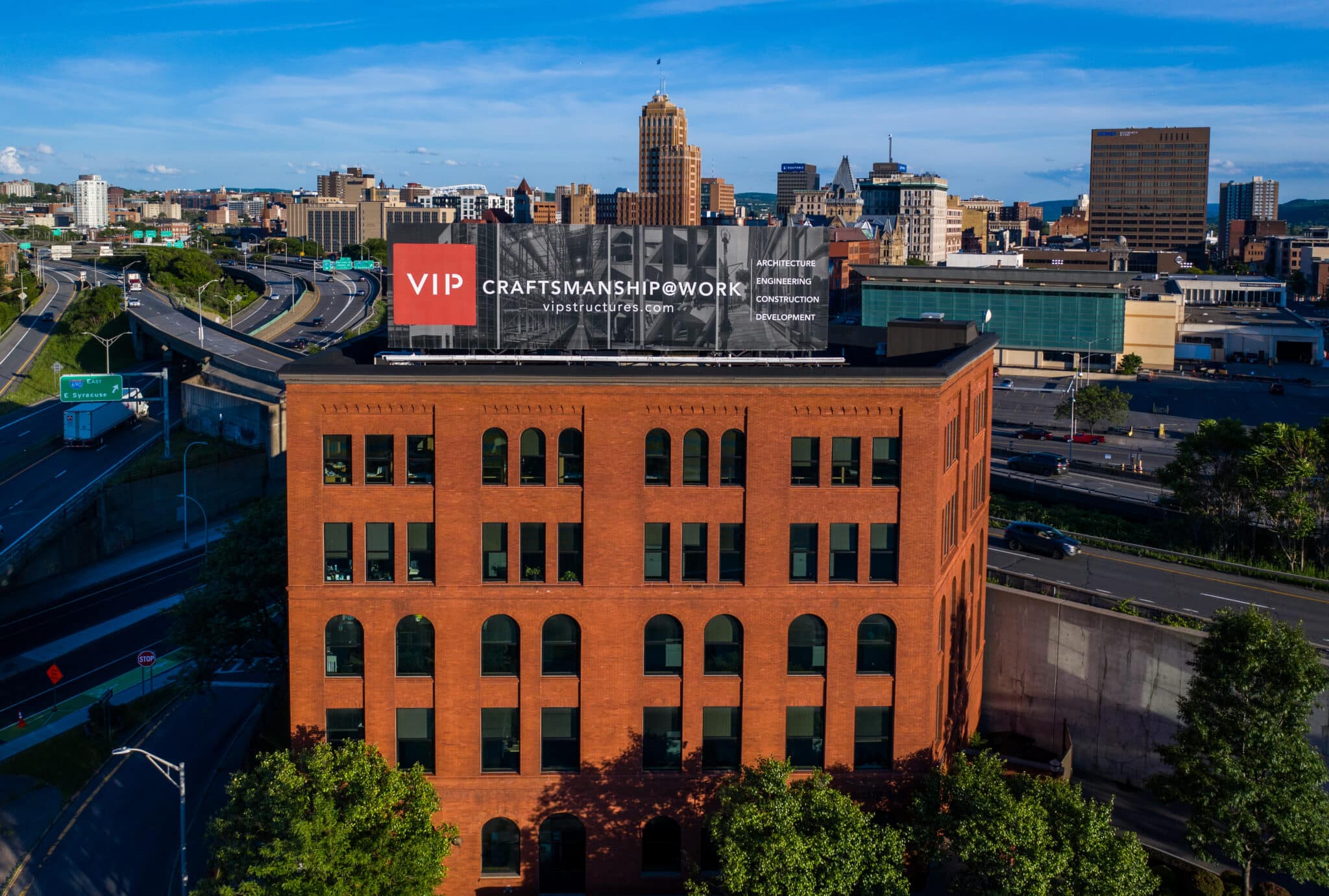 Syracuse, N.Y. — A landmark building built in 1893 as a grain warehouse is set to join the many historic Syracuse buildings that have been turned into apartments.
The VIP Structures engineering and architectural firm plans to convert One Webster's Landing into 34 one-bedroom market-rate apartments, according to plans submitted to the city.
The five-story brick building sits off North Salina Street, between interstates 81 and 690. Formerly known as the Marshall building, it was purchased by VIP in 1986. The firm turned the building into its headquarters, featuring exposed timber framing, brick arched windows and doorways, and a private outdoor patio.
VIP is scheduled to move in January into its new headquarters a block south at the former Post-Standard building at 101 N. Salina St.
The firm said it decided to repurpose One Webster's Landing because of the high demand for housing and over-abundance of commercial space downtown. The property has 45 on-site parking spaces.
VIP estimates the cost of the project at $6.8 million. The Syracuse Industrial Development Agency voted 5-0 on Nov. 18 to approve $433,989 in tax breaks for the project. The breaks consist of mortgage tax exemption valued at $37,500, a sales tax exemption valued at $131,500, and a 10-year property tax abatement valued at $264,988.
Rick Moriarty covers business news and consumer issues. Got a tip, comment or story idea? Contact him anytime: Email | Twitter | Facebook | 315-470-3148
Designing and building from an owners perspective since 1975.
As a fully-integrated firm, our team of architects, engineers, and builders have been working together, perfecting our design-build craft, to deliver exceptional quality and craftsmanship to our clients.
Our designers, masons, carpenters, welders, and field crews take pride in their work and the legacy they leave behind.