Monisha Arnold Brings Global Perspective to VIP
Monisha Arnold began her architecture career in Mumbai, India. After graduating from architecture school, Monisha worked for a small design firm in India for 3 years focusing primarily on mixed use malls and hotel projects. She then got a job at the largest design firm in India, working on many incredible projects including hotels, office buildings, malls, and multi-family residences. Some of her greatest accomplishments included working on the tallest multifamily residential  luxury tower in India at the time and an office building that was awarded a platinum rating and given a Honeywell award as India's smartest building in 2016. 
In the back of her mind, Monisha had an unfulfilled dream that dated back to her second year of college. She dreamed of attending architecture school in the United States. In India, she explained, an American architecture degree is considered very prestigious – some of India's greatest architects are U.S. educated. Monisha had spent 14 years working in India; she had started a family, received her professional architecture license and finally, she found herself well positioned to pursue her dreams.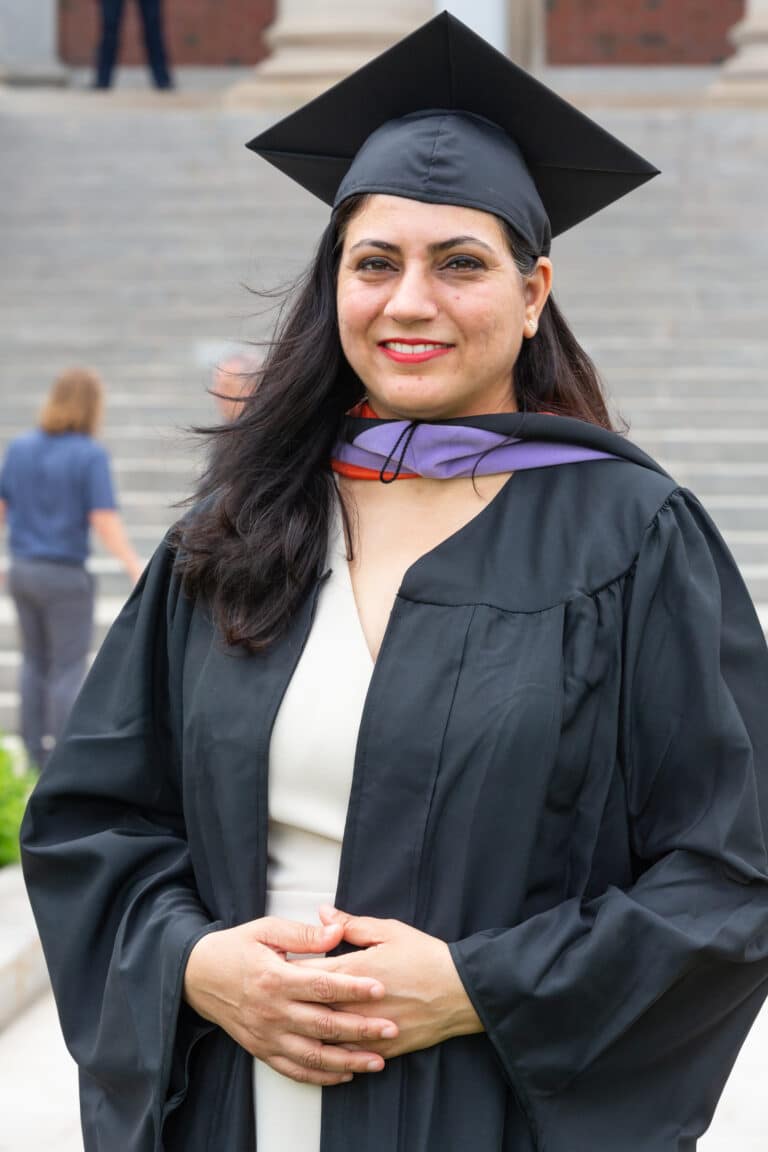 VIP Architectural Designer, Monisha Arnold Graduated from Syracuse University School of Architecture in 2022.
"I felt there was a missing piece in my life, not only did I want to move to a new level in my career, but also this education would help set me up for that next stage in my life."
In 2018, Monisha finally took the leap of faith and applied to a few American universities, ultimately choosing Syracuse University's School of Architecture. She began classes in the fall of 2019. Fast forward to 2021, Monisha was in her second year at Syracuse when she connected with local architect, Bob Garner, hoping to establish relationships in her new city. Garner, a long-time architect at VIP, informed her of an internship opportunity at our Downtown Syracuse-based firm. Monisha went on to intern with VIP Architecture as she finished her studies. After her 2022 graduation, Monisha came on to the VIP team full time as an architectural designer. Monisha will soon begin the process of obtaining her American architecture license.
Monisha has been a great asset to our team not only with her architectural knowledge, but her unique experiences, and story of tremendous ambition.