Project Details
---
Delivery Method: Design-Construction Manager
Owner: Syracuse University
Size: 12,000 SF
The Green Data Center (GDC) at Syracuse University (SU) was conceived in 2009 through collaboration between SU, IBM and the New York State Energy Research and Development Authority (NYSERDA). The team assembled by SU turned to VIP Structures' architectural team to design a structure that would represent the essence of the innovative technologies that operated inside. The design not only had to capture a sense of place, but also had to enable energy saving technologies to work in the most efficient manner possible. As the design was getting underway, SU engaged our construction professionals to lead the construction effort as the Construction Manager. This was critical given the fast track schedule established by the project team.
The somewhat futuristic design features sharp edges and a seamless exterior which was created utilizing horizontal deep-rib panels. Great detail was taken in designing the structure to meet LEED® certification standards set by the Green Building Council under the USGBC's Leadership in Energy and Environmental Design (LEED) program.
The GDC is a 12,000 SF facility that utilizes 6,000 SF for infrastructure space and 6,000 SF of raised-floor data center space which employs an on-site tri-generation system for electricity, heating and cooling; the GDC also incorporates IBM's latest energy efficient servers, computer cooling technology, and system management software.
As Construction Manager, we coordinated the laying of more than 25,000 linear feet of electrical conduit, equivalent to about 83 football fields or 4.5 miles. Over 120,000 linear feet of wire, more than 22 miles, was used in the construction of the electrical system, and almost one mile of piping in the heating and cooling systems. After careful coordination we were able to divert over 1,263 tons of construction debris from the landfill. Through these recycling efforts and the technologies implemented at GDC, the project obtained LEED® certification in 2012. Syracuse University's Green Data Center has been recognized on a national and international level as "the greenest data center in the world."
Gallery
---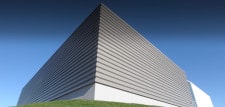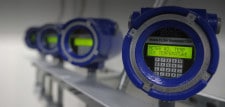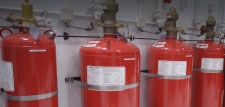 Project Recognition
---
Syracuse Builders Exchange
VIP Structures' work on the Syracuse University Green Data Center project was recognized in 2010 with a Syracuse Builders Exchange Craftsmanship Award for "exceptional craftsmanship…for construction projects completed in the central New York area."
American Concrete Institute
The American Concrete Institute awarded VIP Structures an Excellence in Concrete Design and Installation award in 2009 for their work on the Syracuse University Green Data Center project, which recognizes projects "at the forefront of innovation and technology."