NATIONAL LOGISTICS COMPANY
Distribution and Service Center
PROJECT INFORMATION
Design-Build-Develop
39,000 SF


TEAM
VIP Structures
IPD Engineering
VIP Architectural Associates
VIP's fully integrated team was contracted to design, engineer, construct and develop this 22-acre site for FedEx Freight, headquartered in Memphis, Tennessee.
This large distribution/service center is located in New York State's Southern Tier and services the Northeast region of the United States. Designed and constructed in strict accordance with client provided prototype plans and specifications, the facility includes a mechanical shop area and a fueling center large enough for 50 trucks.
The site contains over 15 acres of paved concrete for tractor-trailer receiving, a fueling station, and 50 bays allowing rapid turnaround for product distribution.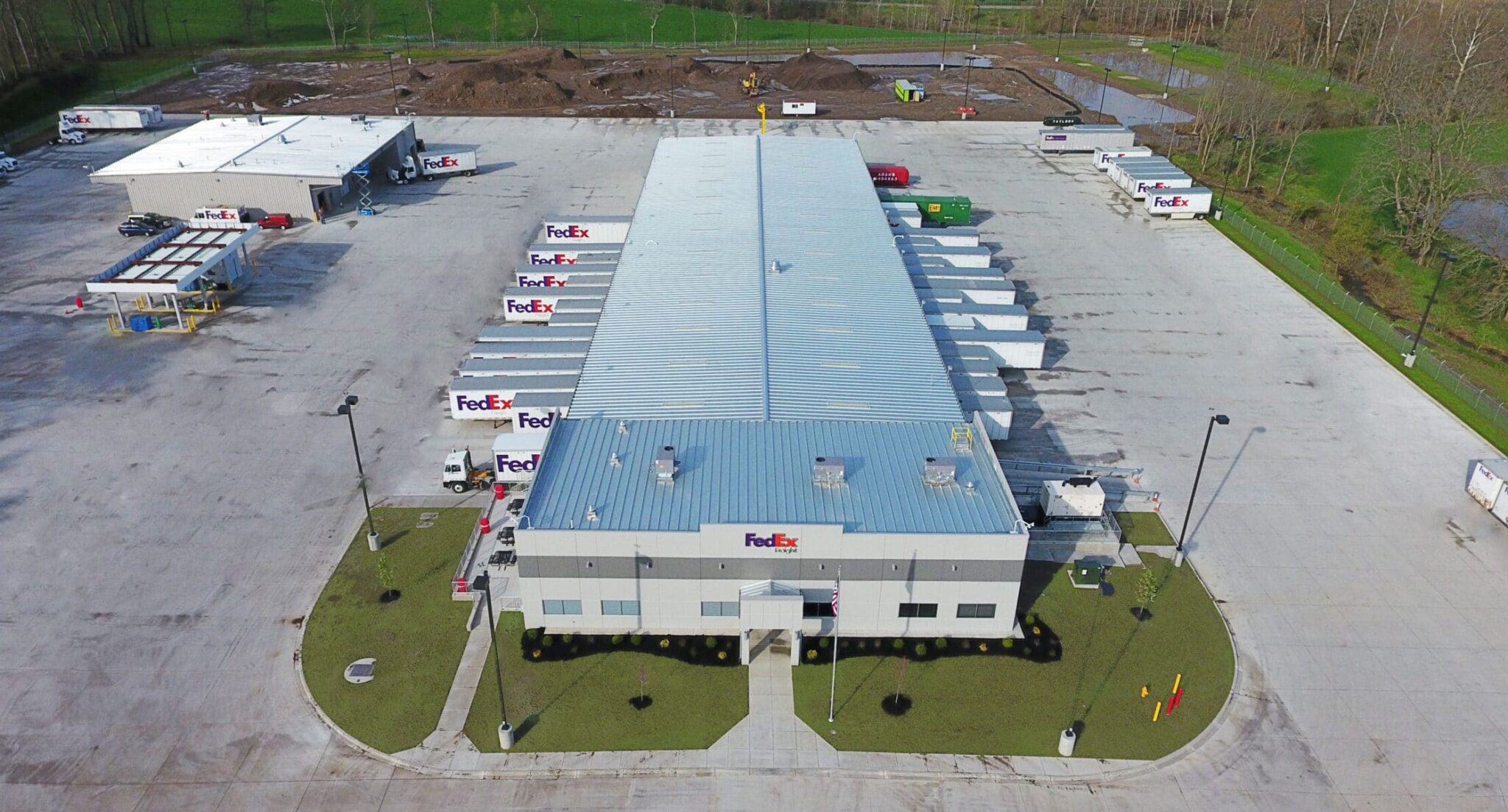 Looking to start a new project?
Get in touch with the experts at VIP to help execute your vision and guide you through successful completion.